E ngā whanaunga, e ngā hoa tata – nei rā te mihi, te tangi ki a koutou.  Tēnā koutou katoa e tautoko nei i a mātou i roto i ngā āhuatanga o te wā. Kei te hotuhotu tonu te manawa. Heoi kua whaikaha mātou i te maha o ngā whakaaro me ngā kupu tautoko kua tukuna mai e tēnā, e tēnā o koutou. Nō reira,  tēnei ka mihi ake. Tēnā koutou katoa.
Family and close friends – our heartfelt greetings. Thanks to those who have supported us through these difficult times. Our hearts continue to ache, but we have found strength in the kindness and support that has been offered by so many of you. And for that we thank you.
On 13 April 2011, Sharon was arrested in Buenos Aires, Argentina on charges of drug trafficking. She was en route to London to meet a man she had met through an online dating service. The trip was arranged at very short notice, but she couldn't pass up the chance to finally meet him face to face after months of ongoing daily contact. Sharon believed there was something in this, and she needed to find out what the potential was for this relationship to flourish. At the last minute the arrangements were changed, and she was asked to travel via Buenos Aires to collect some documents for him. If Sharon collected these documents, it would mean more time together in London. However, Sharon never made it to London and family and friends became worried when they didn't hear from her as expected.
This web site has been set up for two reasons:
1.  To educate people about the dangers of internet dating.

2.  To get Sharon home as soon as possible.
Many friends and family have been seeking ways to support Sharon. This website has been developed to provide an avenue for that support. Your ideas and contributions are most welcome.
'Whānau for life' …. is important to us as we understand that without immediate and extended whānau the situation that we find ourselves in would be impossible to bear.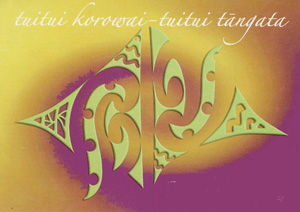 FUNDRAISING
Looking for a way to help? This is one very practical way that anyone who wishes to help can do so.
Learn More

»
MAKE A DONATION
Donation Information
Donation

»
THE TARGET
Our target is to raise NZ$6,250 per month. That's the equivalent of every 'friend' on Sharon's facebook page shouting her a $4.00 cup of coffee each week.
More Details

»